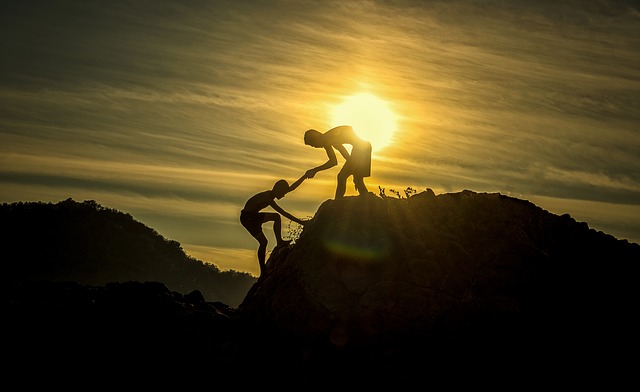 Spinal Health: The Gift that Keeps on Giving
What gift could be better than a healthy spine?
If you are looking for a gift for a loved one this holiday season, whether they be old or young, an awareness of spinal health is one of the best gifts you can give. Chances are, anyone over the age of 30 is going to have experienced back pain. A recent study from the Gallup-Palmer College of Chiropractic interviewed more than 6,000 people over the age of 18, and 63% of them acknowledged having experienced back pain bad enough that they sought medical help. Us ailing adults aside, what's going on with the spines of our youth? As we move rapidly into the future, young spines are under more threat than ever.
Flipping the script: back pain is not a joke, no matter how young you are
Among kids, back pain is a topic that invokes jokes about being old. 63% of those kids are going to be singing a different tune not so far in the future. At Relief Medical Group we believe in changing this mentality- spinal health is something that should be taken seriously at all ages. So this holiday season, let's use knowledge to empower our children to take better care of their backs. After all, they are at a vantage point that we can only dream of; if they can seize this moment to start taking care of their spines, they may not join that majority of the population experiencing back pain.
Unique risk factors for spinal health in youth populations include:
Sedentary lifestyles- too much television, computer time, cell phone usage
Poor posture- forward head posture due to overuse of cell phones
Overly burdened by the backpack
Poor diet choices contribute to obesity which puts added pressure on the spine
How we help young people maintain their advantage of good spinal health long into the future
The sooner you start taking of your spine, the longer it will last. If only we had all heeded this advice when we were young. But it's not too late for your children. We can help you and your children establish better spinal health across the board by focusing on the essentials:
Awareness of how their actions and movements affect the spine
Core strengthening and stretching of the muscles that keep your spine balanced
Better posture, no matter what you are doing.
Training techinques that prioritize the health of your spine- weight lifting comes to mind.
Let's help our young people first recognize, then reduce the risk factors that are conspiring against their spines. If you are interested in changing the spinal health habits of your family for the better, give our office a call to schedule an appointment today. Happy holidays!