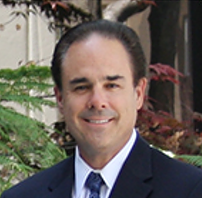 Dr. Edward Cremata, DC, FNP-C
There are numerous published studies in the field of stem cell therapy over the past 20 years. One of the better summary books that I have found on the subject is THE SECRET WORLD OF STEM CELL THERAPY by Ernst von Schwarz, MD, cardiac transplant surgeon and professor at UCLA.
CONCIERGE-TYPE INDIVIDUALIZED AND PERSONALIZED FAMILY PRACTICE SERVICES. ALL PROCEDURES PERFORMED BY DR. CREMATA PERSONALLY.
REGENERATIVE HEALTH CARE WITH STEM CELL EMPHASIS. THESE CAN BE USED FOR MUSCULOSKELETAL CONDITIONS AS WELL AS CENTRAL NEUROLOGICAL CONDITIONS INCLUDING PARKINSONS DISEASE. WHILE STILL CONSIDERED EXPERIMENTAL, HIGH SUCCESS RATES ARE REPORTED BY MANY PATIENTS WITH STEM CELL TREATMENT.
HEALTH OPTIMIZATION INCLUDING HORMONE REPLACEMENT THERAPY